Wealth Management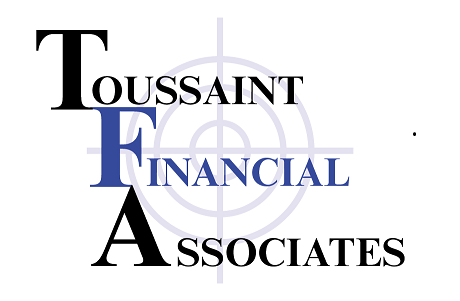 Wealth Management Advisors
Financial Advice with Stability and Integrity.
Welcome to Toussaint Financial Associates, we are an independent wealth management firm based in New Jersey. We have been serving clients throughout the USA for many years concerning their retirement plans, financial and estate planning, and their insurance concerns.
As certified financial fiduciaries, we are required to act in the best interests of our clients when providing financial advice. It's a legal and ethical distinction that holds financial planners to the highest standard of care.
The cornerstone of our service includes prudent and professional investment management. We help clients create an investment and financial plan flexible enough to meet unexpected challenges-yet disciplined sufficient to maintain their long-term vision for the future.
We are committed to earning your trust, thoroughly understanding your goals and dreams, and helping you feel confident in your financial strategies.
Awarded:
'North-Eastern US Wealth Manager of the year 2018' by Wealth &Money Management,
'America's Best Financial Planners' by Consumers Research Council 2004-2014, and
'Five Star Wealth Managers' in 2014 and 2015 as appeared in New Jersey Monthly.