Our Firm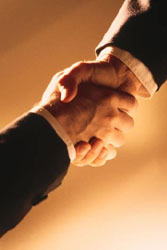 We are financial service professionals specializing in helping business owners and individuals with asset management, comprehensive wealth management, tax, estate planning, and insurance.
Our team of financial professionals is focused solely on helping our clients meet their financial goals, both immediate and future.
For help in ensuring your financial future, you can count on us. We are Certified Financial Planners and Fiduciaries. No distractions. No objective other than yours. Just steadfast commitment to helping you meet your goals, now and in the future.
For more information regarding the company or becoming a client, please contact:
Glenn Toussaint, CFP®, ChFC®, CLU®, AAMS®, AWMA®, AEP®, CFF®
Direct Office Phone: 908-253-3580
Cell phone: 908-578-4491 Fax: 908-450-1352 E-Mail: gtoussaint@iaac.com